back to Help Center
How to Limit Votes
this is a premium feature
You can limit the votes per date/time for "Yes only" RSVP polls. For example, if you need to fill timeslots for an event you simply create a poll with a "Yes only" RSVP option and then set the limit for each date/time. Your guests can vote for any date/time suggestion that has not been filled.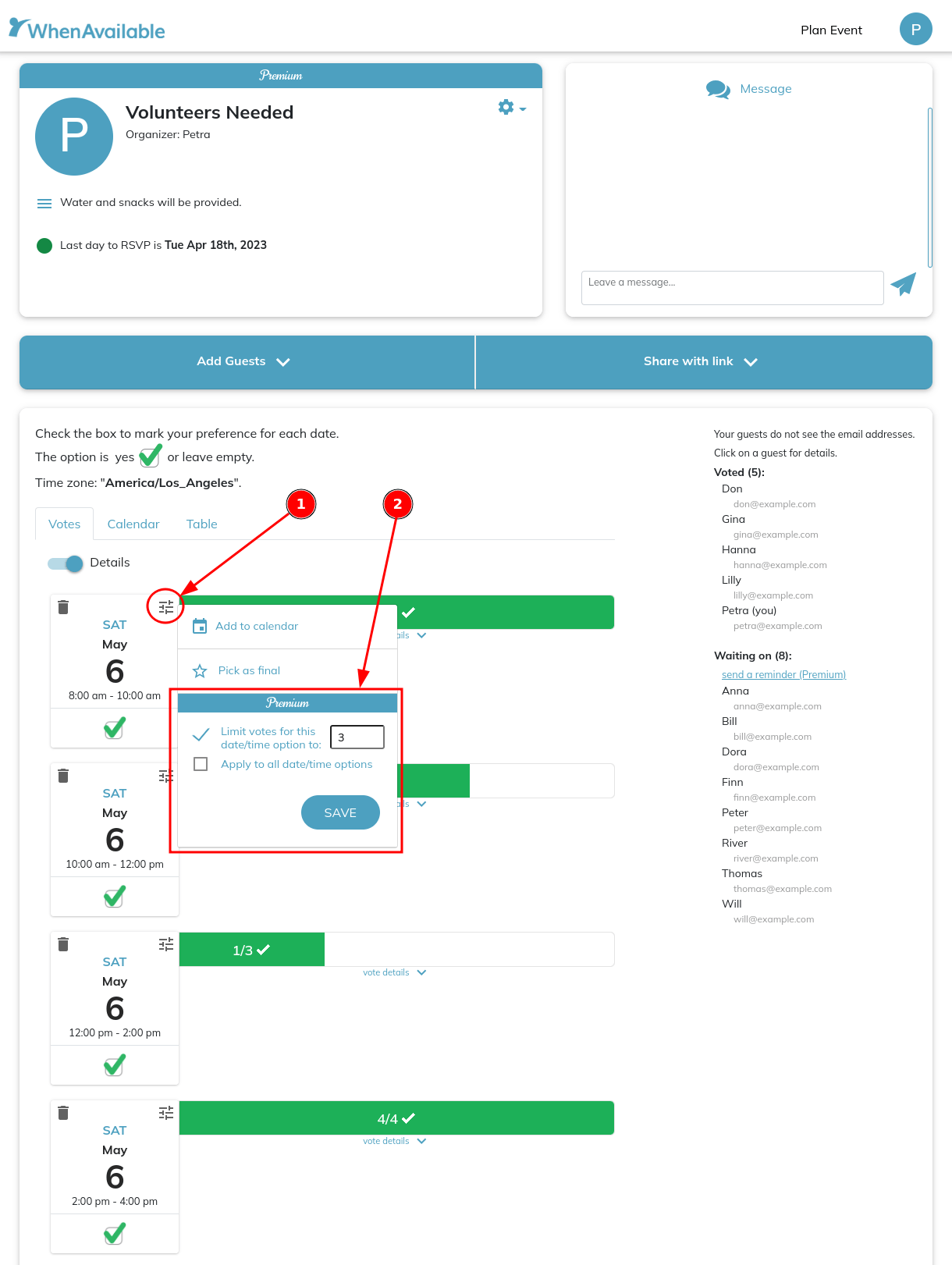 To use this feature, you can either buy a OneTime Premium and use it to upgrade your poll or buy a Premium Subscription. See more on our Plans & Pricing page.
Date/time settings

Click on the icon at the top right corner of a date/time suggestion to reveal the available settings.

Set number

Set the number you want to limit the voting to. You can set the limit independently for each date/time suggestion or apply the same limit to all. Hit the "Save" button to save your setting.