back to Help Center
Alternative Poll View
this is a premium feature
If your poll is a premium poll you can view the votes in two different ways. The default view is the list of date and time options where you can view the vote summary for each date. The table view is a premium feature which gives you the overview of all the votes per guest per date/time option.
Default view
The screenshot below shows the default poll view. The vote details link by each date reveals how your guests voted for that particular date/time option. If your poll does not hide the guests from other guests your guests can also view the vote details. Check out the hide guests and vote count article to learn more about hiding the guest list from other guests and hiding the poll results.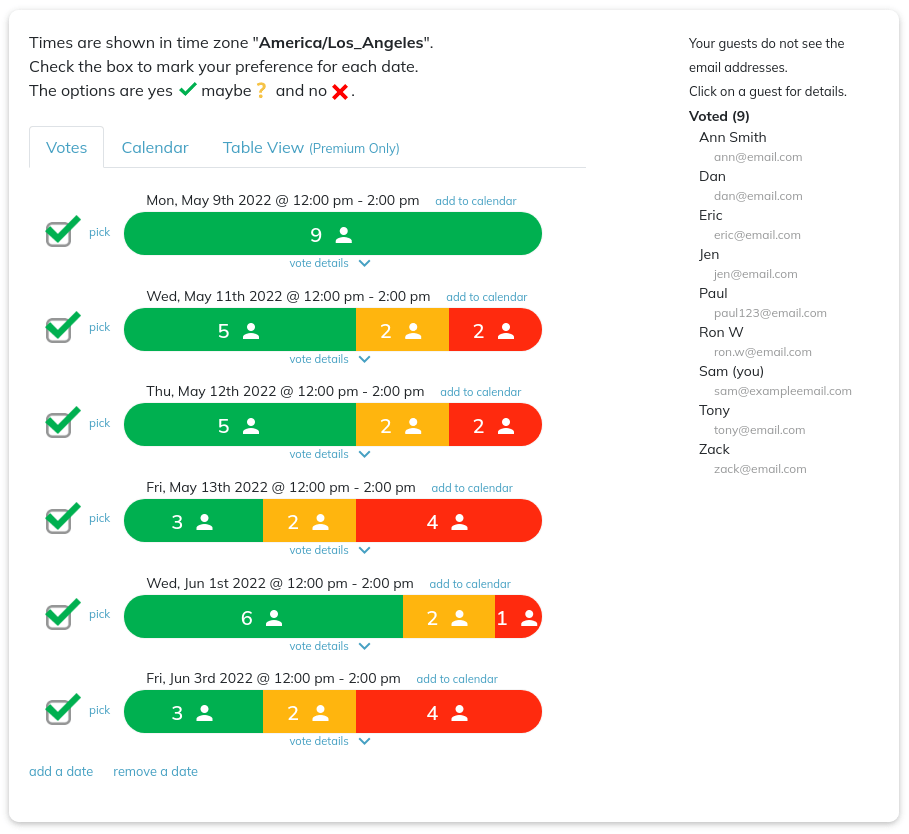 Table view
The table view is a premium feature. To upgrade your poll to premium you can either buy a OneTime Premium and apply it to your poll or buy a Premium Subscription. See more on our Plans & Pricing page.